33. Ofsted-proof your curriculum: coherence & mastery in the KS3 classroom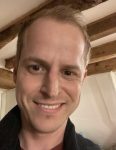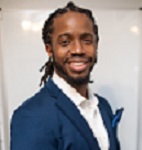 Will Power talks to David Harris about the main challenges in the KS3 Maths classroom. They discuss:
What makes a curriculum coherent and why this is important.

How mastery supports learning that lasts

How to ensure your curriculum is Ofsted ready

 
Will Power is OUP's maths publisher with responsibility for all primary and secondary products including Oxford Smart Mosaic, Numicon and White Rose Practice Journals. Before joining OUP, Will worked in challenging primary and secondary schools in East London and Oxford and was most recently head teacher in Blackbird Leys, Oxford, taking it from 'Inadequate' to 'Good' (Ofsted, 2022). Will has a special interest in cognitive science and pupil centred pedagogies, curriculum development and of course maths! He has worked as a Specialist Leader in Education and Maths Mastery Specialist and has supported schools in India in his role as Associate of Adhyayan Quality Education Foundation. Will has an MA in Educational Leadership and is a Future Leader (2014 cohort) and Teach First alumnus. 
David Harris is a dynamic leader within education with a proven record of raising standards through development, mentoring, and coaching of other leaders and teachers. An outstanding teacher and tutor of mathematics who is passionate about engaging pupils, and a specialist in improving outcomes for neurodivergent young people for the last 10 years.   
Further reading and support: