25: Talking about race, racism and empowerment with Laura Henry-Allain MBE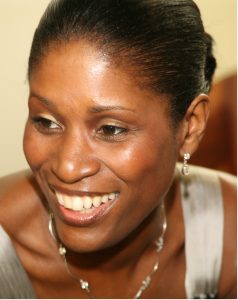 In this episode of Diversifying Reading with Shareen Wilkinson, Shareen talks to Laura Henry-Allain MBE about the Lit in Colour research and diversifying children's publishing, why we need to talk to children about race in school and at home, and how to be anti-racist.
Laura Henry-Allain MBE is an award-winning international writer, speaker and consultant. She is the creator of the well-loved CBeebies characters JoJo and Gran Gran as well as the series' associate producer. She is also executive producer on a few shows that are currently in development. She is the vice-president of the British Association for Early Childhood Education, and is an educational consultant for several well-known brands as well as children's media, television and publishing.
Laura's new children's book, My Skin, Your Skin, illustrated by Onyinye Iwu, explores race and racism, and empowers children to be the best versions of themselves.
Laura tweets at @LauraHAllain
Further reading and support: