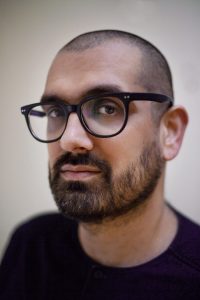 In this first episode of Diversifying Reading with Shareen Wilkinson, Shareen talks to Darren Chetty about his involvement with Penguin and The Runnymede Trust's Lit in Colour initiative. They talk about why it's important for all children to have access to a representative range of books, as well as ideas to support parents.
Darren Chetty is a Lecturer at UCL Institute of Education and has taught in London primary schools for twenty years. His research focuses on philosophy for children, multiculturalism and racism. Among his many books, columns and articles, he is the author of 'You Can't Say That! Stories Have to be About White People' an essay in The Good Immigrant, edited by Nikesh Shukla.
Read more about the Lit in Colour research and find out what we're doing to support the initiative, including lots of practical tips and reading recommendations to share with parents on our website.
Further reading