3. Covid's impact on Early Years teaching – how to identify and address gaps in learning
3. Covid's impact on Early Years teaching – how to identify and address gaps in learning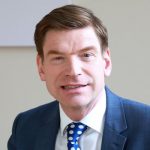 Helen Prince and Phil Minns chat about the joy of working in an Early Years setting, and discuss the impact of school closures on Early Years learning. They look at how to identify and prioritize which gaps to focus on, as well as discussing the importance of EYFS teachers working with KS1 teachers to ensure children have the basics to build on in the next step in their education.
Phil also talks about his time with Ofsted and the rewarding moments of working with schools.  A funny and light-hearted conversation covering everything from drama and stories to crisp flavours and musicals! 
Phil is one of Her Majesty's Inspectors and is the specialist advisor for Early Years and Primary education. He has been Assistant Director of Children's Services with responsibility for education, SEND and Early Years. 
Further reading and support: