12. Why it's important to teach vocabulary in History
12. Why it's important to teach vocabulary in History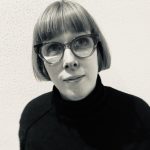 Helen Prince talks to Lindsay Bruce about the importance of language and vocabulary in the History classroom. Lindsay shares her passion for teaching students to communicate their opinions, both orally and on paper, a skill that will set them up for life. 
Lindsay Bruce teaches History at a school in the West Midlands. She is an Assistant Head and is also an author for Oxford University Press. Lindsay tweets at @HistoryTeach0
Further reading and support:
Closing the word gap in History. Lindsay offers 6 ways to build Historic vocabulary on the Oxford Education Blog.
What can we do to bridge the word gap at transition? Read more from Lindsay on the Blog.
Lindsay shares practical classroom ideas to develop students' understanding of key vocabulary in our activity pack 'Closing the Word Gap: activities for the History classroom'. Download a copy.