27. Disciplinary literacy in the classroom with Kathrine Mortimore
27. Disciplinary literacy in the classroom with Kathrine Mortimore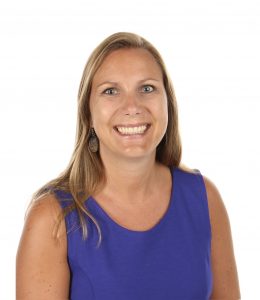 Helen Prince talks to Kathrine Mortimore about ways to employ disciplinary literacy techniques in your classroom. The EEF have placed disciplinary literacy as their number one strategy for improving literacy in secondary schools. Kathrine and Helen discuss the importance of: showing students what excellence looks like in your subject; the explicit teaching of challenging key ideas and vocabulary; and scaffolding using carefully prepared materials. 
Kathrine Mortimore is currently an Associate Assistant Principal, leading literacy at Torquay Academy. Her most recent book 'Disciplinary Literacy and Explicit Vocabulary Teaching' is centred on moving forward those who are furthest behind by improving their literacy skills. This publication follows research she has undertaken into narrowing the attainment gap at the University of Cambridge, and whilst working in the context of Torquay Academy. Kathrine has also co-authored four of Neil Bowen's 'Art of..' literature study guides. She tweets at @Kathrine_28
Further reading and support:
Read more on disciplinary literacy strategies from Kathrine on the

Oxford Education Blog.

Kathrine is particularly interested in tackling social inequalities through education and has been blogging about this topic for many years.