31. African Kingdoms: Enrich your KS3 History curriculum
31. African Kingdoms: Enrich your KS3 History curriculum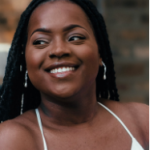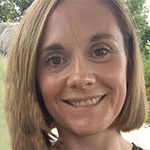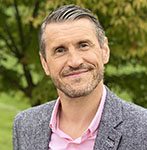 Aaron Wilkes, Katie Amery and Teni Gogo discuss how effective teaching of African Kingdoms can enrich your Key Stage 3 curriculum.  
What do students gain from studying African Kingdoms at KS3? How has historical scholarship on African Kingdoms changed in recent years? What is the impact of new research on how we should teach the topic?  
Aaron, Katie and Teni answer these questions and offer advice to teachers thinking of introducing West African Kingdoms into their curriculum.  
Aaron Wilkes has over 20 years' experience working in schools as a teacher, department, and faculty leader. He also works with the PGCE History trainees at the University of Warwick. In addition to the classroom, Aaron is also one of the leading history authors in school publishing and his KS3 History series, now in fourth edition and published by Oxford University Press, is currently the best-selling KS3 History textbook series/online package in the UK. Aaron is also Series Editor/co-author of OUP's NEW KS3 Depth Studies: The British Empire, African Kingdoms, Fight for Rights, and Migration Nation. He is the Series Editor/co-author of OUP's KS4 History textbooks which match the AQA and Edexcel GCSE History specification and is involved with the BBC as an Educational Consultant for their Bitesize and Teach series.  Aaron tweets at @WilkesHistory   
Katie Amery has more than 15 years' experience working in schools as a History and Politics teacher and department leader. She is also currently the subject lead for History Initial Teacher Training at Liverpool Hope University. Katie is passionate about curriculum diversity and working with fellow historians to promote cutting-edge thinking including with Toby Green. Katie is a keen blogger @educationalimposters and tweets at @KatieAmery
Teni Gogo is a History Teacher who has spent much of her career exploring medieval African Kingdoms and Black British History. She is currently a Postgraduate student at the University of Oxford as an Action Research Fellow for the Empire, Migration and Belonging Project.  Teni tweets at @tenigogo_
The publisher would also like to thank Professor Anne Haour and Toby Green for their valuable input into this project. 
Further reading and support:  
·         83% of schools surveyed report having made substantial changes to their Key Stage 3 curriculum in recent years to address issues of inclusivity and diversity. Read the Historical Association Secondary Survey   
·         Sign up for free samples and updates on OUP's new KS3 History Depth Study series