15. Metacognition with Zoe Enser
15. Metacognition with Zoe Enser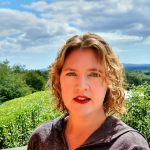 Helen Prince and Zoe Enser discuss metacognitive learning and how this can motivate students to feel empowered, helping them to build independence and resilience and become lifelong learners.
Zoe Enser was a teacher of English for over twenty years, a middle and senior leader and is currently working across Kent with the Education People as their English Specialist Adviser and an ELE (Evidence Lead in Education) for the EEF. She is also an author, having co-written Fiorella and Mayer's Generative Learning in Action and the CPD Curriculum: Creating the Conditions for Growth and is a writer for TES and other educational publications. Zoe tweets at @greeborunner
Further reading and support:
Zoe explores metacognition in more detail and how student wellbeing can benefit from embedding these practices on the Oxford Education Blog.
Metacognition is one of the pillars of the Oxford Smart Curriculum. Find out more and read the curriculum direction paper.